As an Amazon Associate I earn from qualifying purchases.
Unlike in the past, drones are not as expensive as they used to be. Back then, only a select few would be in a position to afford a drone and even then, it must have been very necessary to own one. In the twenty first century, it is easier to get a drone that is not only cheap but also user friendly and can perform nearly as much functions as the costly once. This list outlines some of the best drones that one can get for less than $50.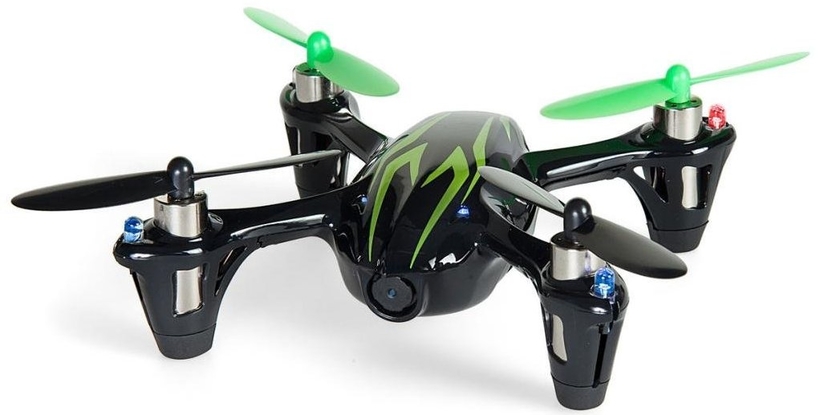 HUBSAN X4 H107C ($38)
The X4 model is one of the best and most sophisticated of the nano-drone categories. It is small and resembles an insect in stature but comes with additional features that make it a darling of drone enthusiasts. With its small frame, the drone comes with a small VGA camera positioned at the nose. The camera has a 0.3 m3gapixel shooting capacity that gives decent image quality. At its price, the drone has a flight range of about 90 minutes from the controller and can sustain flight for up to 7 minutes. A gyroscope is also fitted to provide stability to the camera when the drone is in motion. All videos and images recorded by the camera are stored in a MicroSD card that is bought separately.
Buy it:  Hubsan X4 (H107C) 4 Channel 2.4GHz RC Quad Copter with Camera – Green/Black
HASAKEE MINI ($42)
The Hasakee mini is one of the best flagship nano-drone from this manufacturer. The drone is small in size with some solid features and compact feel. The main body is black in color while the propeller comes with various color variations. Although it is small in size, it comes with 0.3 megapixel camera at the front that can record videos and images. It has a flight range of no more than 40 meters from the controller and can stay in flight for about 6 minutes before it discharges. It is also capable of performing a series of 360 roles for entertainment purposes.
Buy it:  Hasakee Mini RC Helicopter Drone 2.4Ghz 6-Axis Gyro 4 Channels Quadcopter With FPV Wifi Camera,Altitude Hode and Headless Mode,Blue Bee
AKOSO X5C ($46)
The X5C model falls under the nano drones category and stands out thanks to its bright colors and stylish design. It comes with four propellers that are protected by propeller guards from damage. It has the capability of performing a number of rolls and spins while in flight for nothing other than entertainment. It has a mini camera of 1 megapixel shooter that helps to capture high quality images and video. Although it is small, the drone has a flight range of about 100 meters which is excellent for a drone of its size and can store power for about 6 minutes when in flight. At its cost, this model can easily pass as the best model.
Buy it:
RC STUNT DRONE ($38)
This drone also falls squarely under the mini-drone category and comes with a unique design that gives it an aesthetic look. It has four propellers that are enclosed in circular tubes that act as the propeller guards. It is fitted with a number of LED lights on the body to enhance its visibility when it is airborne. It has a minimal flight range of about 25 meters from the controller and can sustain flight power for only 6 minutes. It comes with several speed settings and is capable of performing 360 stunts and rolls when in flight. Unfortunately, this model does not come with an in-built camera.
Buy it:  RC Stunt Drone Quadcopter w/ 360 Flip: Crash Proof, 2.4GHz, 4 CH, 3 Blade Propellers, Extra Drone Battery for Extended Fly Time w/ Practice Landing Pad, 2 USB Charger & Spare Parts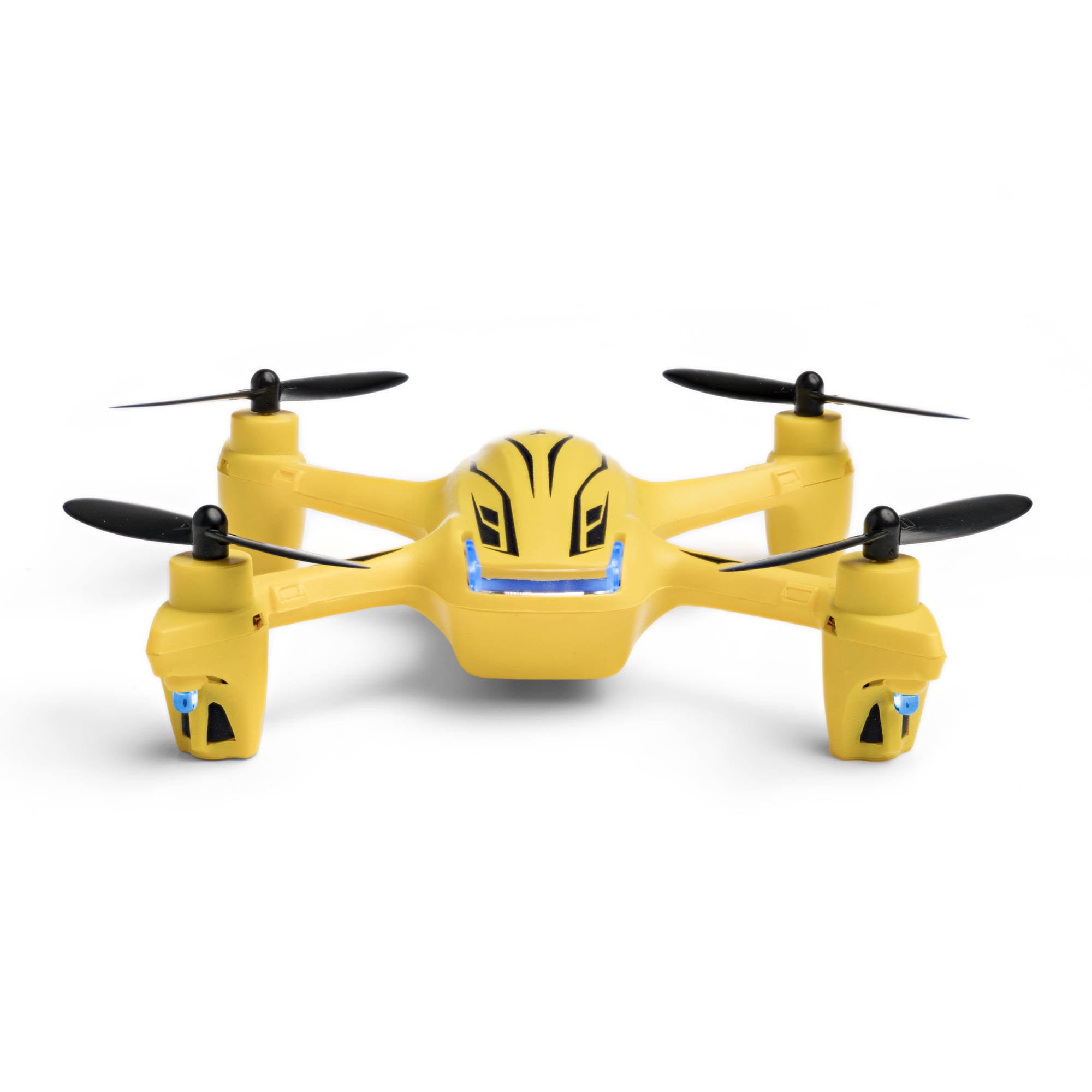 HUBSAN X4 HORNET ($34)
The X4 HORNET model is definitely a must buy especially considering the fact that it is priced quite fairly. It is designed in such a way that it gives the user the impression that it is up to the task. This drone is capable of performing several 3D flips and maneuvers mid-air and is also know to maintain a steady altitude. It comes with a flight range of about 50 meters from the controller and can sustain flight for up to 10 minutes. This is by far the best in this category. However, this model does not come with an in built camera and this is a huge disappointment for many users. It is best used for training and recreational purposes.
Buy it:  Hubsan X4 H107L LED with Propeller Rotor Protection Guard
Conclusion
Nano drones are some of the most sought after drones in the market today and are mainly used for recreational purposes by amateurs. This list highlights some of the best drones that go for less than $50. Now you can get out there and make your own informed choice.
Amazon and the Amazon logo are trademarks of Amazon.com, Inc, or its affiliates.